Public Narrative | 1-2 Days
---
Public Narrative is a leadership practice rooted in community organizing. To lead is to "accept responsibility for enabling others to achieve shared purpose under conditions of uncertainty." Narrative is how we communicate our values through stories, bringing alive the motivation that is a necessary precondition for changing the world. Because it engages the "head" and the "heart," narrative can instruct and inspire - teaching us not only why we should act, but moving us to act. In this 1-2 day workshop, participants will learn to tell the story of why they are called to leadership (Story of Self), the values of the community within which they are embedded that calls us to collective leadership (Story of Us), and the challenges to those values that demand present action (Story of Now). The workshop will lead participants through an experiential learning process that requires active participation. Participants are intentionally paired in small groups where they learn to tell their own stories and coach others in telling theirs. Each participant will conclude the day having taken their first step to mastering this craft with their very own linked Public Narrative: Story of Self, Us, and Now.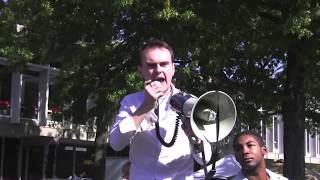 ---
Organizing: People, Power, Change | 2.5-3 Days
---
The practice of leadership is about accepting responsibility for enabling others to achieve shared purpose under conditions of uncertainty. This workshop focuses on an approach utilizing 6 core leadership practices that draw upon a rich history of community organizing, social movements, and campaigns. This framework is taught at the Harvard Kennedy School by Dr. Marshall Ganz, a celebrated civil rights organizer, and has been adapted in cultures and contexts launching grassroots efforts around the world. Participants are intentionally paired in small groups where they will learn together and explore possible campaigns within their own organization, community or cause. Each participant will learn the following 6 practices with the goal of returning home to apply their learnings: 1) Public Narrative: How to articulate a story of why they were called to lead, a story of those whom they hope to mobilize, and a story of action: Self, Us, and Now. 2) Relationship Building: How to build intentional relationships as the foundation for purposeful collective action. 3) Team Structure: How to structure teams with shared purpose, ground rules for working together, and roles for effective leadership. 4) Strategy: How to strategize by turning your constituency's resources into the power they need to achieve concrete, measurable goals. 5) Action: How to translate strategy into measurable, motivational, and effective actions. 6) Coaching: How to coach a direct intervention in an individual or team's work process to help them improve effectiveness and overcome challenges.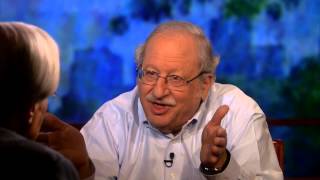 ---
Training for Trainers | 1-5 Days
---
We believe in the power of developing real leadership capacity within the teams and organizations we partner with. Our trainings and pedagogy are designed to enable students to become teachers. At our Training for Trainers (T4T), we move participants up the leadership skills ladder in Public Narrative and Community Organizing by teaching the craft of coaching, facilitation or upfront training. By developing a mastery of this craft, participants become more effective in their roles and are equipped with tools designed to unleash the leadership capacity of their team, organization, and broader community. Our Training for Trainers begins by allowing participants to experience the workshop themselves. We then dive into learning the practices of facilitation and coaching while providing expert feedback along the way. Following this immersive training, we may provide ongoing coaching to support leaders in applying these leadership practices in their own contexts. Public Narrative T4T | 1-2 Days Organizing: People, Power, Change T4T | 2-5 Days
---
Overview
---
Our trainings are based on proven frameworks originally developed by professor Marshall Ganz at Harvard University in collaboration with a global community of changemakers. We create brave learning spaces to harness the power of both head and heart, and teach through experiential learning using a powerful 4-step pedagogy. We intentionally engage local and global communities to build meaningful relationships and campaigns to achieve real world change.
---
---